Meet Dr. Sandy Ager
Empowering People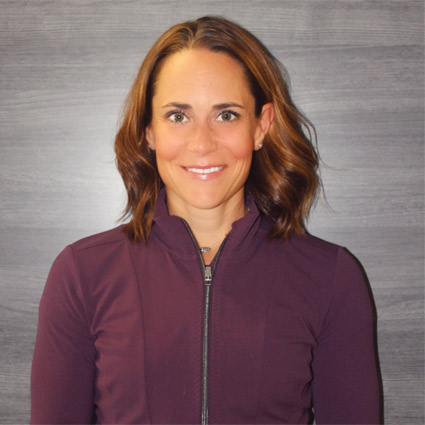 Dr. Sandy loves helping people feel and function their best—but even more than that, she loves changing the way people think about health. She strives to empower patients to make better decisions for their own health, and to understand that their body is designed to be self-healing and self-regulating.
EXPLORE OUR SERVICES »

Choosing Chiropractic
In college, Dr. Sandy Ager was studying to become a music teacher—but she began to question that choice. As a runner and competitive water skier, she sustained a knee injury one summer. She had never considered chiropractic care for an extremity issue, but her mom took her to the chiropractor, and her pain resolved with one visit.
That same summer, doctors told Dr. Sandy's father that he would need surgery and would not be active due to a herniated disc. He saw a chiropractor who helped with the disc issue, and he's never needed surgery and continues to water ski to this day.
Due to these events, Dr. Sandy told her dad she might like to go to business school so she could work at a chiropractic office. Her dad said, "Why don't you just be a chiropractor?"
She attended Palmer College of Chiropractic Florida and received her Doctor of Chiropractic degree in 2006. She is certified in the Webster Technique and is also a Certified Chiropractic Extremity Practitioner (CCEP), and has advanced training in TMJ disorders and concussion injuries. After graduating from Palmer, Dr. Sandy worked in busy practice in Madison for five years. She opened Ager Chiropractic Wellness Center in 2012, so she could practice in the community she and her family call home.
In Her Spare Time
A lifelong athlete, Dr. Sandy enjoys competitive running and skiing with the Mad-City Ski Team. Her husband and kids are also part of the ski team, and they enjoy putting on ski shows for the public.
Book Today
Our goal is to inspire patients to be and do their best through regular chiropractic care, eating and moving right, and reducing stress. Contact us today to schedule an appointment.
---
Dr. Sandy Ager | (608) 318-1786