Special Offer for Your Referrals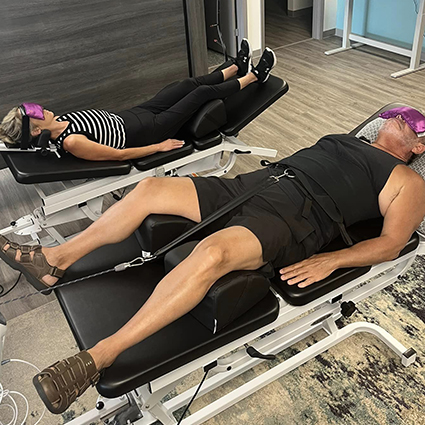 At Ager Chiropractic Wellness Center, we want to take a moment to express just how much referrals mean to us. Your trust and satisfaction are the cornerstones of our success, and when you refer us to your friends, family, or colleagues, it's a truly heartwarming compliment.
Referrals speak volumes about the quality of our care, and they help us grow and thrive. We're committed to providing exceptional experiences, and your recommendation reinforces our dedication.
If you've had a positive experience with us, we kindly ask for your support in spreading the word. Your referral would mean the world to us, and we promise to continue exceeding your expectations.
As a thank you, if a patient mentions you referred them to our clinic, we would like to offer you a free spinal decompression session! You can read more about spinal decompression by clicking this link.
Thank you for being an integral part of our community and for considering us worthy of your recommendation.
---
Refer your friends, family, or colleagues to Ager Chiropractic Wellness Center | (608) 318-1786