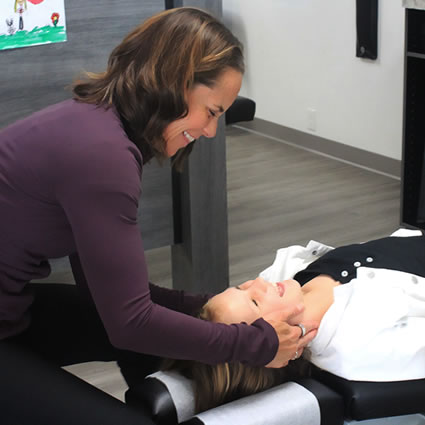 Neck Pain Relief in Sun Prairie
Without a doubt, neck pain is one of the most common complaints we see at our practice. Considering the time people spend at their workstations or on their digital devices at home, it's no surprise that many suffer from this common type of discomfort. We have also noticed that young people are experiencing neck pain more often as the result of poor posture while looking at devices or playing video games.
Symptoms
Signs and symptoms of neck pain include muscle tightness and spasms, a decreased ability to move your head, and headaches.
Common Causes
Here are some of the most common causes of neck pain:
Forward head carry and loss of normal cervical curve: 90% of the energy output of the brain is used to relate the physical body to gravity in its normal anatomical position. The other 10% has to do with thinking, metabolism and healing.
When you have forward head posture and loss of your cervical curve, your brain will rob energy from your thinking, metabolism and healing to deal with these changes. For every inch of forward head posture, it can increase the weight of the head on the spine by an extra 10 pounds.
Worn joints. As you age, your neck joints tend to wear down. Osteoarthritis causes the cushions (cartilage) between your bones (vertebrae) to deteriorate. Your body then develops bone spurs that affect joint motion and cause pain.
Injuries. A rear-end auto collision often results in a whiplash injury. This type of injury occurs when the head is jerked backward and then forward, resulting in the soft tissues of the neck being strained.
Our Natural Approach
At our practice, we strongly believe in the power of natural healing methods to treat various conditions. Chiropractic adjustments and, if necessary, cervical decompression have proven to be highly effective in alleviating neck pain for our patients. By focusing on the root cause of discomfort and addressing any underlying issues, we aim to provide long-lasting relief without the need for invasive procedures or medication.
Book an Appointment
If you're experiencing neck pain, we want to help you get relief. Call today to schedule an appointment.
CONTACT US »
A Patient Success Story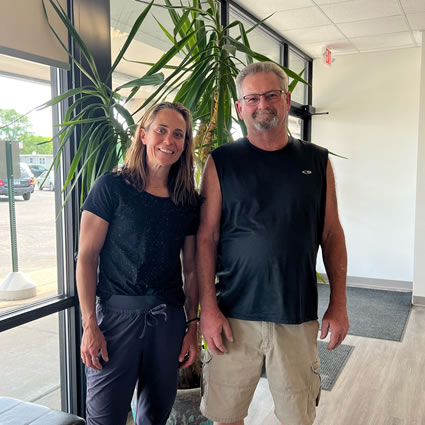 One of our patients graciously shared a testimonial about the care he received here:
The reason I decided to seek chiropractic care was due to severe pain in my left upper side. This affected not only my personal life but also my professional. Some movements were so painful I had to constantly readjust my position. This affected my sleeping and the qualities of my days. I had sought out Chiropractic care in the past and after a doctor visit decided that would be my recourse again. Best decision I could have made. I checked reviews and locations. I liked that in addition to Chiropractic care that Ager Chiropractic Wellness Center mentions wellness center. I made the right choice. From when you walk in the door to be greeted by name, to the exceptional level of care, you are put at ease. Dr Sandy doesn't provide a standard level of care. The adjustments are individualized for your situation. After a few sessions, it's hard to pinpoint, I started to notice better mobility and less pain. My quality of life is returning- Less stress and frustration. I know my situation took years to form and it will take time and work to heal. With the level of care that I am receiving and the improvements that are happening with Ager Chiropractic Wellness Center I am on the right path. Many Thanks To Ager Chiropractic Wellness Center.

Brian Smith
---
Neck Pain Relief Sun Prairie WI | (608) 318-1786